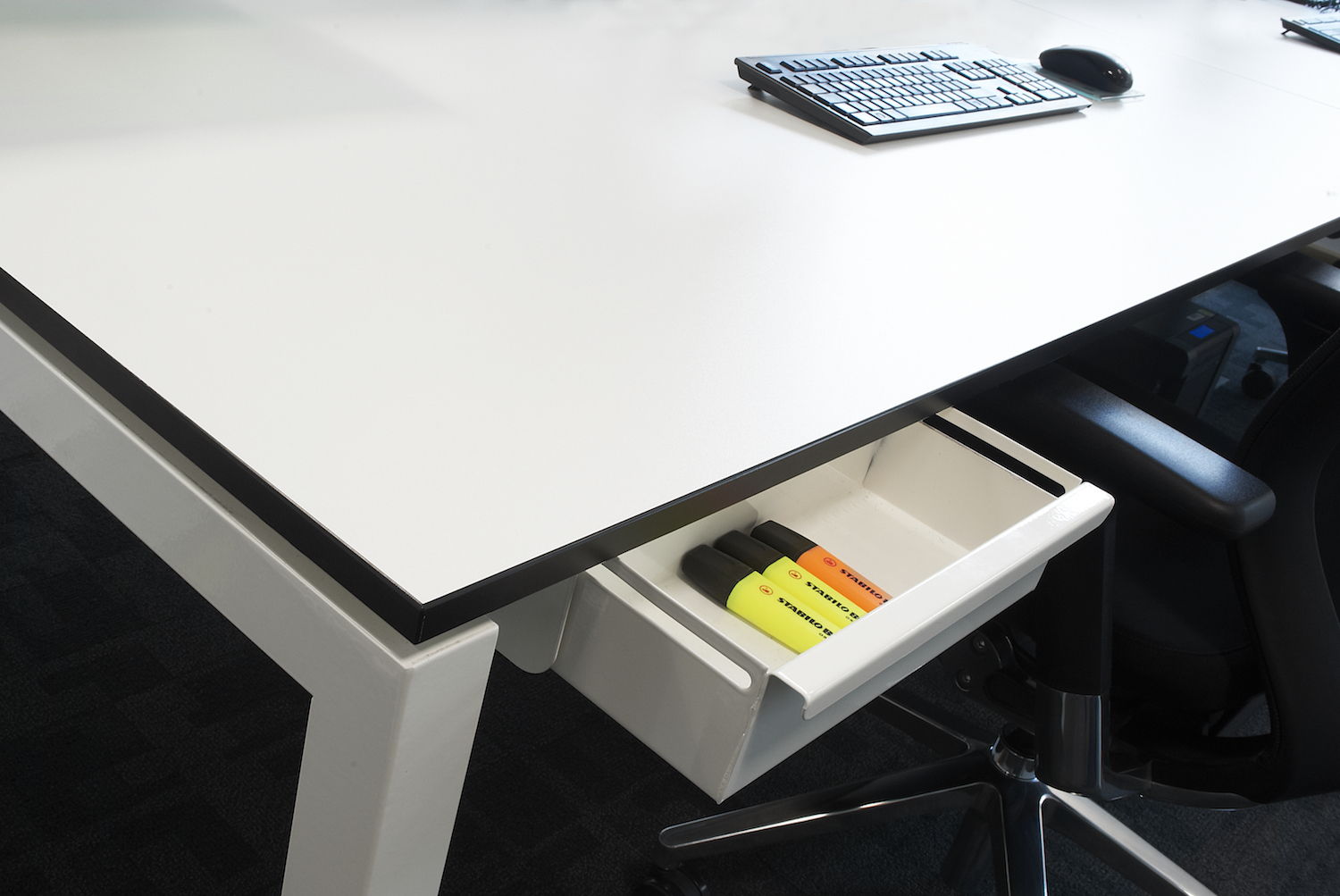 Stylish Office Fitout //
Lighting company creates stunning results in their showroom by adding simple styling for a contemporary look.

Background
This leading lighting company is inextricably associated with aesthetically attractive design and a clear stylistic idiom. A flexible approach to design was required to meet the demands of the client.

The Challenge
The Light Centre is a working showroom that needs to reflect these strong brand qualities to the finest detail whilst developing a space that means clients can experience light and its effects in a completely unique way.
Lighting needed to be a key consideration throughout the project.

Our Solution
Simple but effective design details were applied, adding a touch of style to standard D 50 bench desking, storage units and meeting room tables. D 50 bench desking and meeting table tops were reduced to 18mm thickness to suite in with the raised storage units with black contrast edging featuring throughout.
Screens were raised from the desk to create light and bespoke metal pen trays were designed to free up floor space. Raised storage units featured lighting underneath. Moduflex worked with the client to design an integrated slide out pen tray for D 50 bench desking.
Adding a special extension to a rectangular meeting table ensures that meeting room space is maximised and flexible.
The result is a clean, contemporary and stylish custom made space.
A typical example of how Moduflex can adapt standard products, tweaking the design for a bespoke solution. This uniquely designed pen tray was designed in response to the clients request for clear floors.